Gift Set
Regular price
$54.95 CAD
Sale price
$54.95 CAD
Unit price
per
Share
View full details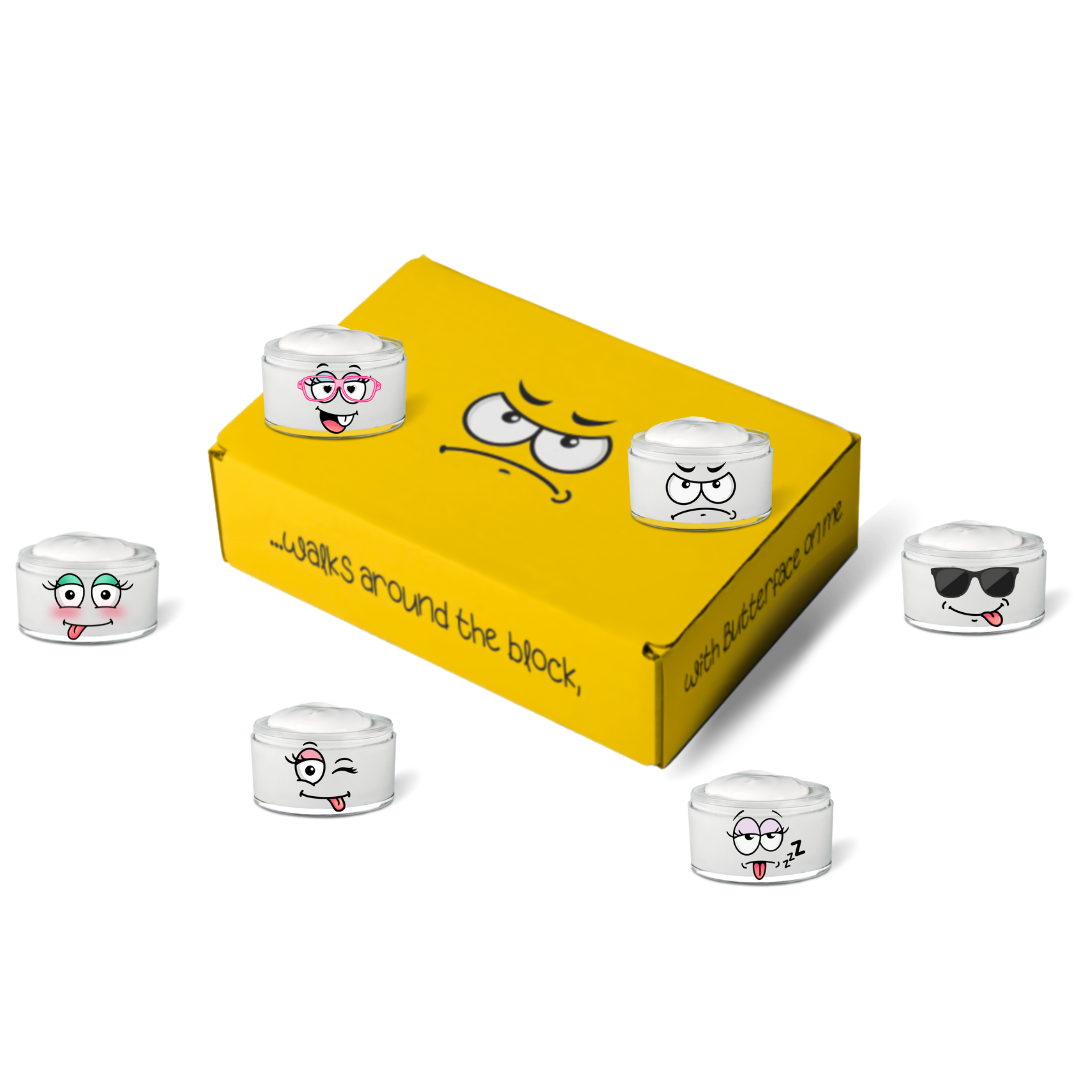 Why Butterface?
Natural. No added preservatives. Great for the whole family from head to toes.
Our Packaging
The Strong, Silent Type

Our signature box houses all the jars before they get shipped out. Strong, sturdy, secure, and reusable... you can repurpose it to mail out things to loved ones, hold jewellery, or even hide snacks from your kids and spouse!

The Ghosting Type

Instead of ghosting with no explanation, here it is: our packaging peanuts are made of organic, biodegradable starch that will disappear with water like its magic. Let your kids (or yourself) have fun, knowing that you're making a difference.

The Free Spirit Type

Free from BPA, free from lead, free from leaks, and free from any mishaps, keep all your next collectibles inside. Reuse it for a rock collection, favourite spices, or even a tooth. Use your imagination!

The Non-Clingy Type

Weather-proof from rain, thunder, and oils... these label stickers (top and bottom) are removable so you can repurpose our beautiful jars. Bonus: our mini-sized jars are made of frosted glass.