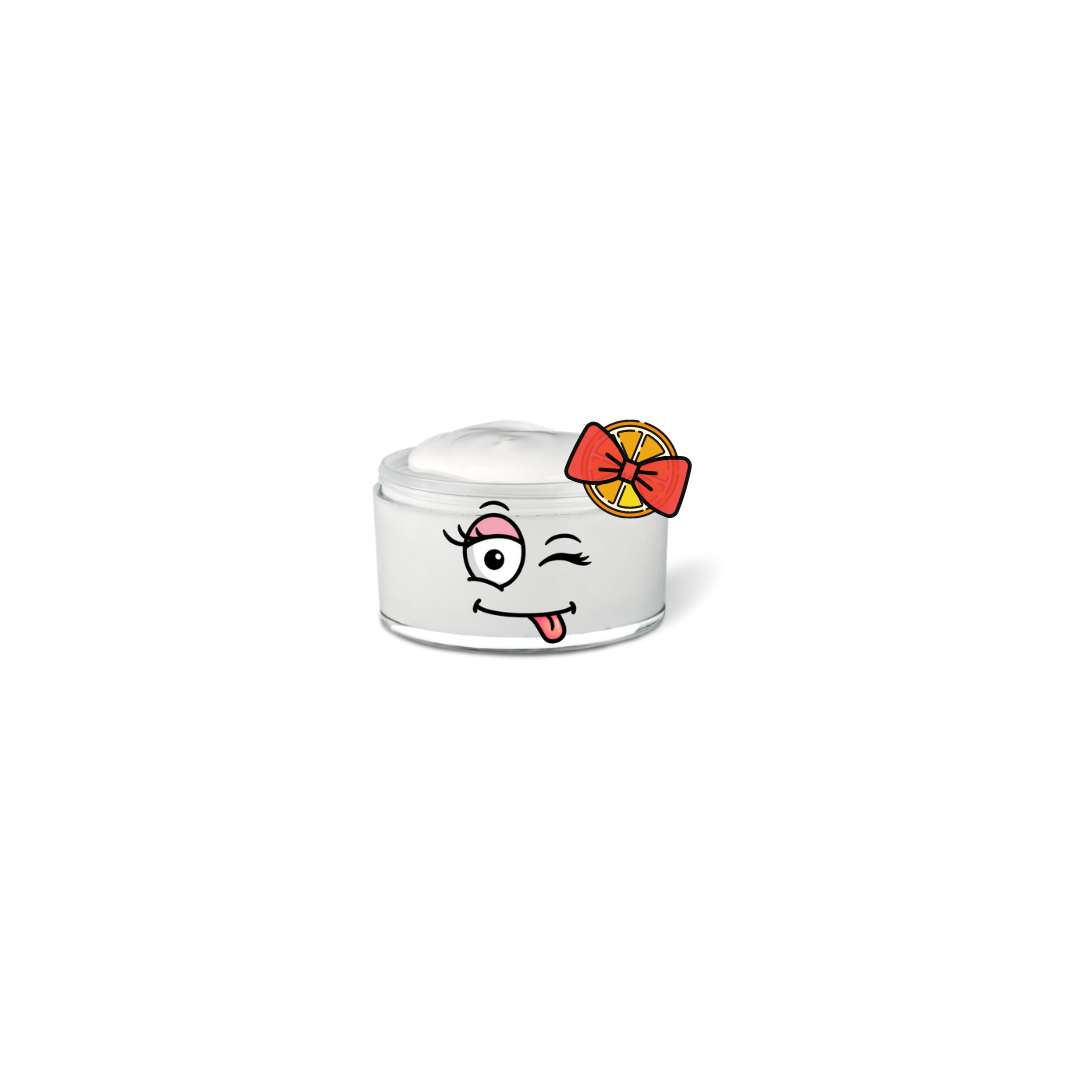 Mary-Jane
Similar to Plain Jane, Mary-Jane is also not your basic cream. This luxurious cream adds moisture back into the skin's protective layer with a hint of mild orange.
A triple threat and more
with shea butter, tucuma butter, coconut, and orange essential oil this cream is a great way to replenish dry skin back to looking and feel its best. Mary-Jane is a water and oil-based cream that melts effortlessly without leaving a greasy residue on the skin.
Irresistibly light and soft
this luxurious moisturizer is the royal treatment for all skin types, especially for those with highly sensitive skin. Live your best life while letting your skin devour and indulge in a creamy, yet velvety cream that will last throughout the day.
When you're in a hurry
this cream is the best for those wanting it to absorb quickly into the skin while having the result of super smooth and hydrated skin. Anyone can use this, so ladies... if your man is the type to not care about skin care (and it's showing!)... peel off our removable sticker labels and gift them a fresh jar of Mary-Jane.
Ingredients
▪ Aqua (water)
▪ Butryospermum Parkii Butter (shea butter)
▪ Ethylhexyl Palmitate (natural fatty acid)
▪ Cocos Nucifera Oil (coconut oil)
▪ Astrocaryum Tucuma Seed Butter (tucuma oil)
▪ Glycerine (vegetable compound)
▪ Polyglyceryl-3 Dicitrate/Stearate (vegetable compound)
▪ Myristyl Myristate (natural fatty alcohol)
▪ Glyceryl Stearate SE (natural fatty acid)
▪ Cetearyl Alcohol (natural fatty alcohol)
▪ Citrus Sinensis Oil (orange essential oil)
▪ Glyceryl Caprylate (natural fatty acid)
▪ Glyceryl Undecylenate (natural fatty acid)
▪ Xantham Gum (sugar compound)
▪ Citric Acid (organic acid compound)

Click here to read more